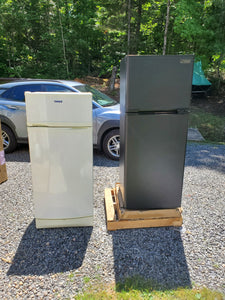 Trading in your off grid appliances?
Do you have an older propane fridge? Has it become to small for the family camp or cottage? Every thought about trading it in? Contact us to see about trading in your older unit for a new one.
Mike was upgrading from an older consul propane fridge to a new Solar DC model. We took his older unit, which was in fantastic condition, in on trade and put some money back in his pocket. We have lots of customers looking for budget friendly, used propane or solar appliances. 
---
2 comments